Repairing your Tigard Main Water Line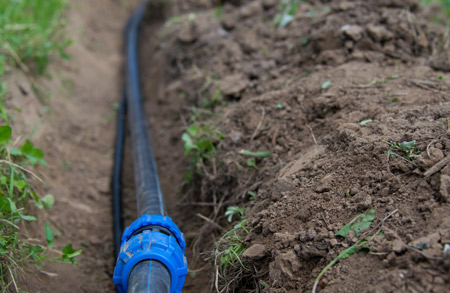 Did you recently buy a home in Tigard? Are you looking to replace or repair your current main water line? If you answered yes to any of these questions, then you most definitely need to call the main water line repair and replacement experts in Tigard at Service Plus Plumbing! We have an experienced team of local plumbers to take care of all your main water line repair or replacement needs in Tigard. We provide fast and responsive services that fit your schedule and your budget. At Service Plus Plumbing, we always keep a high level of honesty with our customers and offer a free estimate with every service, as well as up-front pricing with a flat fee. Get the very best for your main water line and your Tigard home by calling Service Plus Plumbing today!
With almost 20 years of main water line repair, we've been providing excellent service to homeowners in Tigard. We know that homes are built differently all over the area, but our expertise allows us to fully understand each and every main water line we come across. We can repair your water line back to its top performance level and prepare the line for any future problems, such as trees.
How to know if your main water line needs repair
There are several issues that can tell you if your main water line is in desperate need of repair:
High Water Bills
Unexplained Low Pressure
The Sound of Running Water
If you notice any of these issues arising around your home, call the Tigard main water line repair experts at Service Plus Plumbing today!
Directional Drilling
Directional boring or horizontal directional drilling is also utilized in the setup of utility pipelines and channels. A pilot borehole is drilled along a pre-determined bore course from the surface with minimum disturbance. Horizontal directional drilling is a method to get utilities from one spot to another without destroying the existing ground or obstacles that are in between the two points. Directional drilling goes above and beyond standard trenching, connecting utilities and services in places that conventional trenching is difficult or not desired. Energies normally drilled consist of: Gas lines, water lines, sewer lines, and electrical conduits for cable televisions such as optical fiber and power.
Main Water Line Replacement in Tigard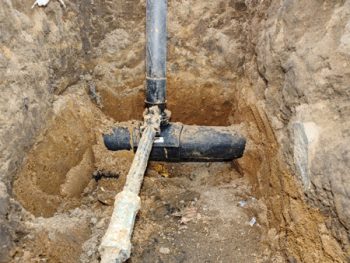 If you call us for a main water line repair and the line is damaged beyond repair, we offer fantastic main water line replacement services! With our service, we take the portion of the line that is damaged beyond repair and completely replace it with brand new material and we are able to prep the line for any future hazards that might try to harm it. When you call Service Plus Plumbing, we will make sure to thoroughly inspect and properly diagnose any issues with the line inside or outside of your home. Our professional water line specialists are highly experienced and trained in replacing your Tigard home's water line.
Being a local company, we are very well-versed in Tigard's residential water line system, so we know exactly how to replace the portion of the line that goes from your home to the city's water meter. We use durable materials for your water line replacement to keep them lasting longer and try to keep digging to a minimum, as we know that it may not be the most popular choice to dig up your yard, but we are proficient with our replacement strategy and try to use as little digging as possible!
Call Service Plus Plumbing today for professional and experienced main water line repair and replacement for your Tigard home! If you believe your home is in need of a main water line replacement or a simple repair, call your local plumbing experts at Service Plus Plumbing!