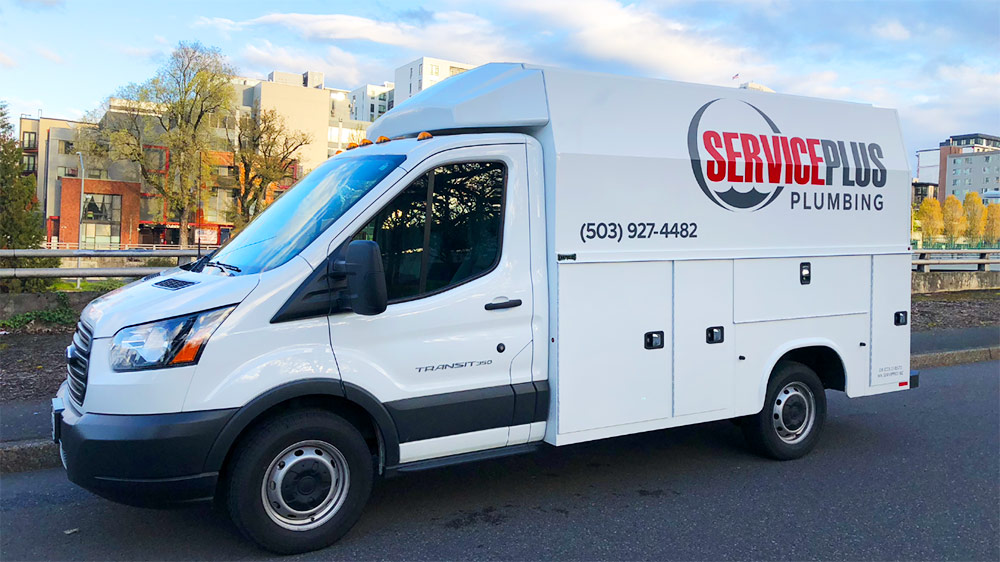 Free Estimates!
When you need plumbing service from a professional and experienced local plumbing contractor in Portland, call Service Plus Plumbing!
We offer free estimates with no trip fees, because we want to make sure that you get honest and upfront recommendations from a quality plumbing contractor that you can trust.
If you decide to work with us, we will only charge you for the work that is completed, not throw the cost of an estimate in with the final cost like other plumbing companies will sometimes do.
When you need an estimate for your plumbing services, call Service Plus Plumbing!
Quality Plumbing For Your Home!
At Service Plus Plumbing, we offer quality plumbing services exclusively for your Portland home!
We offer free estimates for Portland homeowners. That's right, no trip fee included! Call us and have us come out and take a look at whatever plumbing situation you have. From pipe leaks and repairs to water heater replacement and repair, we can handle all of your home's plumbing jobs.
We offer same day service on most services and free in-home estimates to determine what exactly needs to be serviced.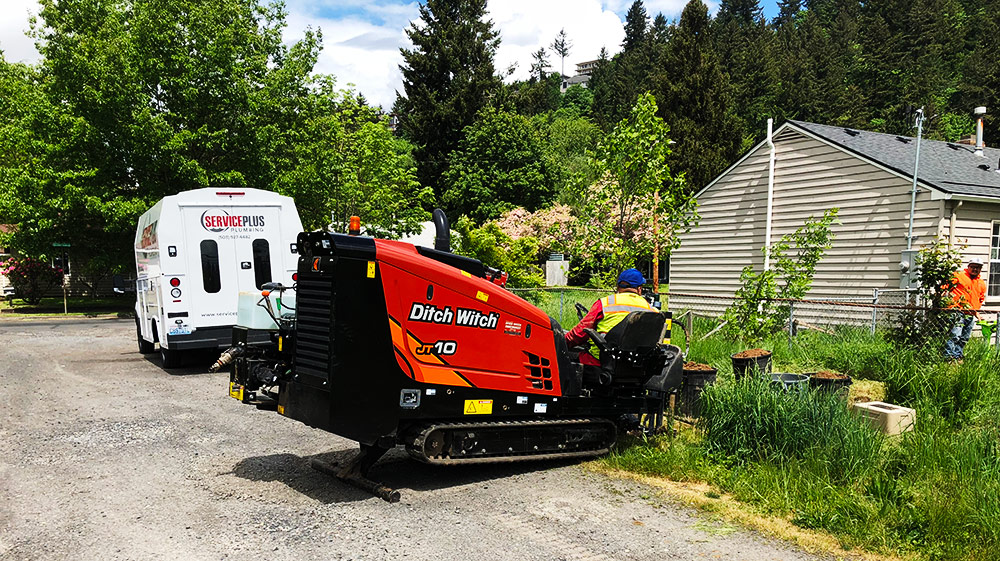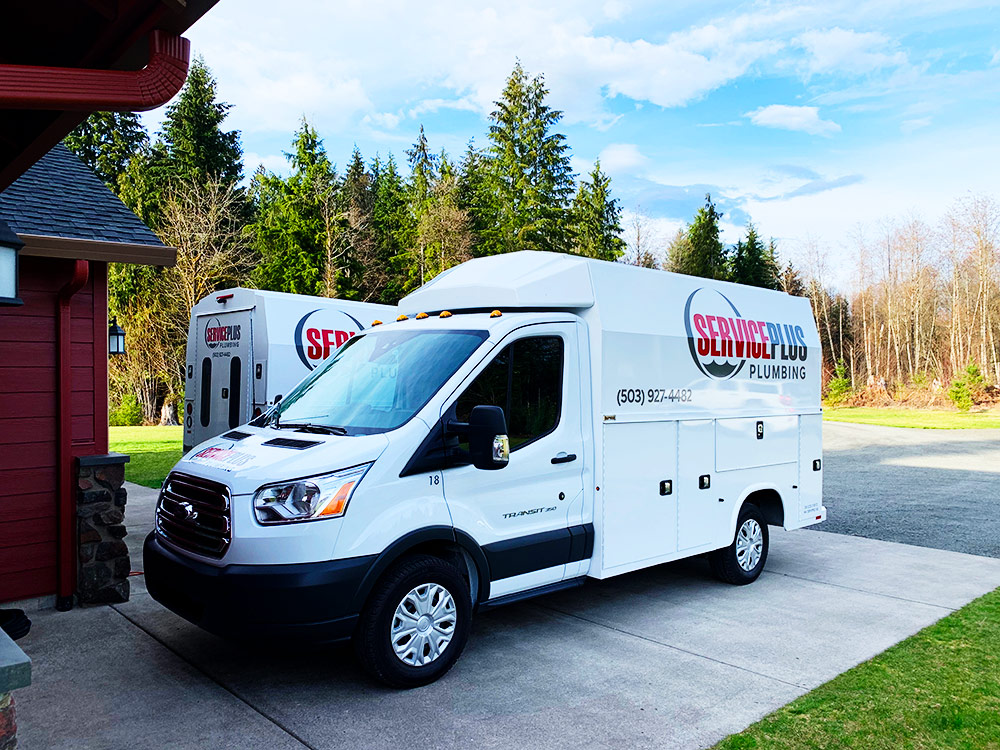 A Wide Variety of Services!
Some of our services include:
Water Heater Repair and Replacement – we can repair and even replace your old water heater!
Main Water Line Replacement – if your residential plumbing water line is damaged beyond repair, we can replace it with a new line made out of more durable and reliable material!
Leak Detection – if you think you might have a leak somewhere in your plumbing system, call Service Plus today and let us try to use our leak detection methods to determine if you need repairs!
Pipe Repair and Repiping – when your home's aging pipes get too old, they can break down and cause damage to your home and property. Don't let that happen! Call Service Plus Plumbing for expert pipe repair and repiping services!
Plumbing Fixture Installation – if you need a plumbing fixture installed sometime in the near future, call the plumbing fixture professionals for a free estimate today!
Plumbing Experience You Can Rely On!
With almost 20 years of experience in the plumbing business, we are certain that you won't find better service any where else other than Service Plus Plumbing. Our plumbing technicians are very skilled and knowledgeable in all plumbing services and in Portland's residential plumbing systems. As a local plumbing contractor, we know exactly what it takes to handle all of your Portland plumbing needs. Let our service do the talking for us, at Service Plus Plumbing, the Portland plumbing experts!
Service Plus Plumbing
Frequently Asked Questions About Plumbing Contractor in Portland, OR:
What should I do in case of a plumbing emergency? In case of a plumbing emergency such as a burst pipe or overflowing toilet, it's important to turn off the main water supply to your home and call us at (503) 927-448 as soon as possible. We provide emergency services to fix the issue and prevent further damage to your home.
How do I know if I need to hire a plumbing contractor? You may need to hire a plumbing contractor if you are experiencing any plumbing issues, such as low water pressure, leaking pipes, clogged drains, or issues with your hot water heater. It's also recommended to have regular maintenance and inspections of your plumbing system to prevent potential issues.
What services does a plumbing contractor provide? We provide a wide range of services related to the installation, repair, and maintenance of plumbing systems, including water heaters, pipes, faucets, toilets, sinks, showers, and drains. We also provide services related to gas lines, septic tanks, and other specialized plumbing needs.
Service Plus Plumbing Is Proud To Be Locally-Owned And Operated
Portland, Oregon, is a unique blend of natural beauty and cultural vibrancy. Nestled between picturesque landscapes and iconic landmarks is Service Plus Plumbing, a beacon of reliability in the world of plumbing. As a proud, locally-owned enterprise in the City of Roses, our reputation and roots run as deep as the Willamette River.
Adjacent to the ever-enlightening Portland Art Museum, which showcases artistic brilliance spanning centuries, we aim to bring a similar level of craftsmanship and dedication to our plumbing services. We understand the importance of preservation, much like the caretakers of the timeless Pittock Mansion, ensuring that every plumbing system we touch remains in impeccable condition for years to come.
Nature lovers, especially those familiar with the tranquil trails of Tryon Creek State Natural Area, will appreciate our eco-conscious approach. We are dedicated to offering solutions that are not just efficient but also environmentally friendly, ensuring our beautiful city remains green and sustainable.
Every Portland resident, whether they reside in a historic downtown building or a cozy home bordering Tryon Creek, can rely on Service Plus Plumbing for a seamless and professional experience. Our commitment extends beyond mere service; it's a promise of trust, quality, and community involvement. Dive deep into Portland's most reliable plumbing services with Service Plus Plumbing, where every call is a commitment to excellence. Directions To Service Plus Plumbing
Your Search For A Plumbing Contractor Near Me Is Over
In the vibrant tapestry of Portland's urban landscape, Service Plus Plumbing emerges as a vital thread connecting the city's residents to reliable, locally-owned plumbing solutions. As the city pulses with the energy of its transit network, our services are strategically aligned with key transportation arteries. Whether you're commuting via the SW 5th & Madison stop, transitioning at the Barbur Blvd Transit Center, or alighting at the Rose Quarter Transit Center Eastbound, Service Plus Plumbing is never more than a short hop away.
Our commitment to the Portland community is showcased not only in our superior Plumbing Repair, Water Heater Repair, and Drain Cleaning services but also in our accessibility. We recognize the importance of being where our customers are, and in a city as transit-oriented as Portland, our proximity to these major bus stops signifies our promise to be both timely and efficient.
Moreover, our deep roots in the local community have allowed us to fine-tune our services, ensuring every Portland resident, from the daily commuter to the occasional traveler, finds our offerings as seamless as the city's bus routes. So, the next time you're boarding or disembarking from one of these transit centers, remember that Service Plus Plumbing stands ready to serve, turning your plumbing concerns into solutions with unmatched local expertise.
Transit Directions To Service Plus Plumbing
We Work In Many Neighborhoods Throughout Portland, OR, Including:
97220, 97250, 97252, 97213, 97216, 97230, 97218, 97215, 97233, 97212, 97211, 97232, 97266, 97214, 97236, 97206, 97024, 97227, 97251, 97256, 97254, 97253, 97204, 97209, 97202, 97030, 97217, 97201, 97205, 97086, 97239, 97222, 97210, 97221, 97060, 97219, 97015, 97203
Check Out These 5-Star Reviews
"I had a great experience with Service Plus. I had a backed up kitchen sink that I had not been able to clear myself. They got back to me right away and came out and did the work the next day. Joseph was kind, knowledgeable and professional. I would highly recommend this business!"-Marci R.
Read More Reviews Here
"We recently needed a new water service from the street to the house. We called 4 different plumbing companies for estimates and Landon from Service Plus Plumbing was by far the most knowledgeable and professional. His estimate was competitive with the others and delivered on the spot within minutes. The work was top quality and efficient. The company communication throughout the entire process from start to finish was excellent. They even have a very easy online method of payment. We highly recommend this company and wouldn't hesitate to call them again for any future plumbing needs."-Marcia D.
Read More Reviews Here
"We had a wonderful experience w/ SPP! They were very knowledgeable, efficient & courteous. Our big sewer line installation project was completed w/out a hitch & we had minimal disruption in our household-which really surprised us. They even kept the basement work space neat & tidy….which is literally hard to do when you're digging ditches! We passed inspection quickly & best of all, the cost was lower than a previous bid we received. I definitely recommend this company & have already spread the word amongst friends. Thank you for your great service!"-Vicky E.
Read More Reviews Here
Our Team Proudly Offers A Wide Range Of Plumbing Services, Including:
Plumbing Contractor
Water Heater Repair
Drain Cleaning
Repipe Specialists
Leak Detection
Water Line Repair
Plumbing Services
Plumbing Repair
Plumber
About Portland, OR
Nestled along the banks of the Willamette River, Portland, Oregon, is a city that dances to its own eclectic beat. Known as the "City of Roses" due to its ideal climate for rose cultivation, Portland seamlessly weaves the urban and natural, creating a tapestry of experiences that captivates both residents and visitors.
Each of its diverse neighborhoods has a distinct character: from the historic charm of the Pearl District to the artsy vibrancy of Alberta Street. The city's iconic bridges, like the Steel Bridge or St. Johns Bridge, stitch together the east and west, making it a hub of connectivity in more ways than one.
But it's not just the scenic views and urban allure that define Portland; it's also a haven for foodies and craft beer aficionados. With an array of food carts serving global cuisines and over 70 craft breweries, the city invites a gastronomic exploration like no other.
Nature lovers will find solace in Portland's abundant green spaces, from the expansive Forest Park to the serene Japanese Garden. The city's commitment to sustainability is evident in its bike-friendly streets and robust public transit system.
Moreover, Portland is a cradle of creativity, home to innovative artists, musicians, and entrepreneurs. The renowned Powell's City of Books, a multi-story bookshop, stands as a testament to Portland's love for literature.
In essence, Portland is where tradition meets modernity, where every corner holds a new discovery. A city that, once visited, leaves an indelible mark on the heart.
Directions To Service Plus Plumbing