Expert Repairs for Portland Plumbing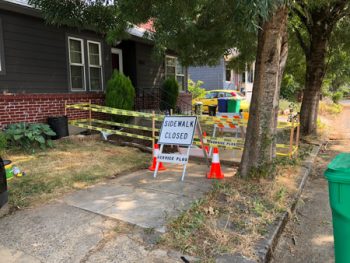 Just when everything seems to be going right in your home, you notice water leaking from below your kitchen sink. You may think that it's nothing, but when the pool of water grows bigger and bigger, it becomes too late and your home is facing water damage and other possible hazards like mold growth. Don't wait until it's too late! Call the local plumbing repair experts at Service Plus Plumbing for all of your plumbing repair needs! We have experienced plumbers who can handle all of your Portland residential plumbing needs, whether it's a leaky faucet, clogged drain, burst pipe, or any other of the handful of issues that can arise in your plumbing system! We are here to help with excellent knowledge and customer service. With almost 20 years of experience in the plumbing industry, Service Plus Plumbing is your reliable plumbing repair choice in Portland!
Types of Repairs
At Service Plus Plumbing, we make sure to keep updated on all the current methods of the various types of plumbing repairs that need to be made around your Portland home. This allows us to continually bring the highest level of work and customer service to all of our loyal Portland residents.
Here are some of the types of quality plumbing repairs we can perform in your home:
Water Heater: When your home's water heater starts to malfunction, it could be something minuscule that doesn't necessarily warrant an entire replacement of the water heater unit. Let Service Plus Plumbing inspect and thoroughly repair your water heater unit back to normal!
Pipes: Most of Portland's homes were built in the late 1940's and 1950's, so their piping systems have been outdated for quite some time. Service Plus Plumbing offers incredible re-piping services that will leave your home with an upgraded, durable, and reliable piping system in your home. We use "A" class pex piping as our preferred material.
Main Water Line: Being a local plumber means we are extremely familiar with the inner workings of Portland's residential water line systems. If you feel like your main water line may need to be repaired, or even replaced, Service Plus Plumbing is the name to remember, as we have the experience and knowledge to repair, or even replace, your home's main water line!
Plumbing Specialists in Portland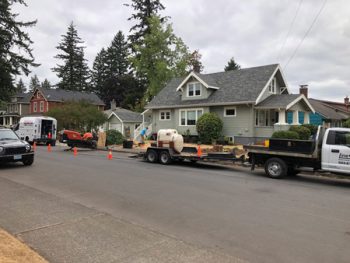 At Service Plus Plumbing, we pride ourselves on our excellent customer service. We provide our customers with free estimates for all of their residential plumbing service needs, as well as possible same day services for some issues. We are a team of local and experienced plumbers who make sure that all of your Portland plumbing repair needs are met. From water heaters to main water lines, we are confident that our excellent knowledge and customer service will keep you coming back for all of your plumbing repair needs. With almost 20 years of quality plumbing repair experience and our extensive knowledge of Portland residential plumbing systems, Service Plus Plumbing is happy to help! Call us today and ask how we can solve any of your plumbing issues and get a free estimate today!