Your Portland Plumbing Professionals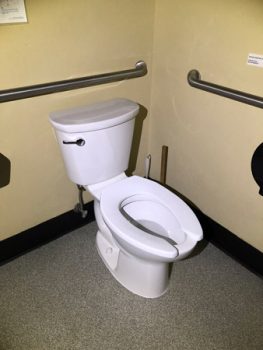 Are you looking for an experienced and professional plumber to help with plumbing services in your Portland home? Service Plus Plumbing are your local experts in plumbing services in Portland! We can help install new bathroom fixtures, kitchen sinks, piping, and more! Whatever your Portland plumbing needs are, Service Plus Plumbing is here to help! With our experience of almost 20 years in the plumbing industry, we are able to handle just about any residential plumbing need. We also offer free estimates, as well as emergency plumbing services!
Expert Plumbing Services
Our team of local plumbers provide a wide variety of plumbing services that come with professionalism and experience, as well as precise installation and stellar customer service from start to finish. We enjoy making sure that our customers are completely satisfied with their updated plumbing fixtures in their Portland home. Some of the quality plumbing services we can provide for your home are:
Plumbing Fixture Repair in Bathrooms: If you need the fixtures in your home's bathroom repaired or replaced, you'll want to call the experts. We can fix your faucets, toilets, broken pipes and more. Luckily, Service Plus Plumbing can help repair your plumbing fixtures, having them up and running perfectly in no time!
Garbage Disposal Replacement: Need repairs for the unit under your kitchen sink? At Service Plus Plumbing, we are specialists in everything that has to do with your garbage disposal. If your garbage disposal is acting up, give us a call and we will come take a look!
Repiping Services: Service Plus Plumbing also offers incredibly efficient repiping services for your Portland home. If you have pipes that have deteriorated and are outdated, you may be putting your home's integrity at risk. Get your home's pipes re-done by the repiping experts at Service Plus Plumbing! We can replace your old pipes with brand new "A" Class Pex Piping. Make the switch today and save yourself the stress!
Call Service Plus Plumbing today and find out all the different plumbing services we can offer you for your Portland home! With almost 20 years of service in the plumbing industry, we are your local plumbing experts! We make sure that your plumbing services are taken care of, the right way!
Portland Plumbing Services Specialists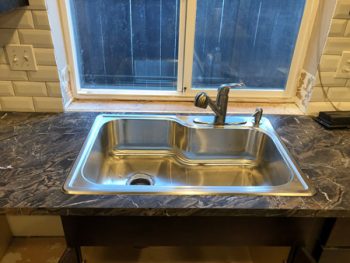 Service Plus Plumbing is committed to bringing the highest quality of plumbing services to your Portland home. Whether it's a bathroom or kitchen that needs plumbing repairs done to faucets, toilets, garbage disposals or an entirely new repiped plumbing system, we want to be sure our customers are happy with our service from start to finish and show why we are the go to name for plumbing in Portland. We offer free estimates for all of our customers. When you are looking for a quality plumber for your water heater repair or replacement, give Service Plus Plumbing a call!