Hot Water is A Necessity!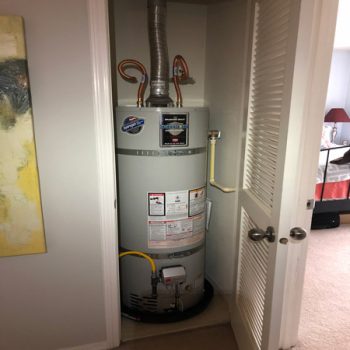 Most people underestimate how important their water heater is until it suddenly stops working. Hot water may be a luxury to us, but it is very much a necessity. There are so many aspects of your home that rely and depend on your water heater like your washing machine, dishwasher, and much more! Don't let a bad water heater slow down your home life! Finding the right plumber to fix your water heater in Portland might be difficult, but finding the right plumber with the best service is easy when you choose to go with Service Plus Plumbing! We're your local Portland plumber that can provide quality water heater repair services for your home. Get back to your normal life of hot water with the pros at Service Plus Plumbing!
It all starts with our free estimate for you, coming to your home and making sure to perform a thorough check of your water heater. We inspect every aspect of it and suggest any repairs that are absolutely necessary to make your water heater's life last longer. We guarantee that we will get your water heater back up and running in no time, the first time.
The Water Heater Experts
For almost 20 years, Service Plus Plumbing has been bringing the highest quality of water heater repair and service to Portland neighborhoods. Servicing the metropolitan areas, we make sure that all of Portland's finest homes are well equipped with well-running water heaters. When we arrive to your home to inspect your broken water heater, we get to work immediately trying to find out the problem and a solution. Once your water heater is back up and running like it is meant to, you'll be ecstatic about the level and quality of service you received from our professional water heater repair team!
We repair and replace water heaters!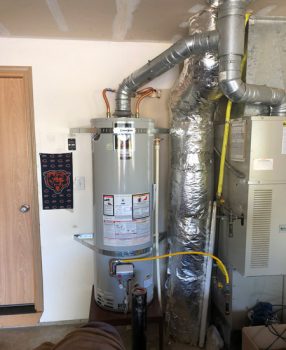 If your water heater is beyond repair, don't worry! Service Plus Plumbing offers full water heater replacement services as well as repairing! When it comes to the point where your water heater is beyond repair, Service Plus Plumbing can provide a full replacement on your water heater and install a brand new, upgraded unit into your Portland home. Having your water heater replaced provides your home with renewed hot water and a water heater that will last you and your home for years to come. Replacing your water heater can add more to your home than refreshed hot water. It can help add value to your home, especially if you are trying to sell your home any time soon. It can add anywhere from $500 to $2,000 to your home's value. Make sure you have an updated water heater and see if your current water heater needs to be replaced!
Quality Water Heater Service in Portland
Service Plus Plumbing is committed to bringing the highest quality of water heater and plumber services to your Portland home. When you are looking for quality plumbing work or water heater repair or replacement, call the local water heater experts at Service Plus Plumbing, your Portland plumbing professionals!