Do You Fear Your Home May Have A Leak?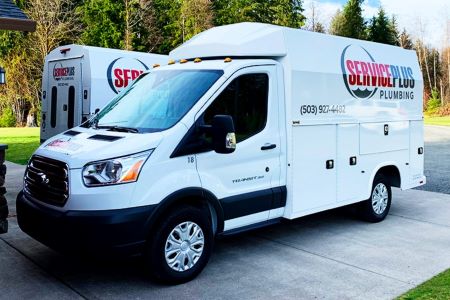 An unknown leak can cause countless gallons of water to be wasted and go unnoticed until you receive your water bill and see that the cost has ballooned to an exceptional amount. Not only can an unnoticed leak hurt your wallet, but it can also end up hurting your plumbing system, home, and even the property surrounding your home. If you think you might have a leak in your plumbing system, call the leak detection and plumbing professionals at Service Plus Plumbing to have us perform our expert leak detection services on your Tigard home's plumbing system. We will send our experienced leak detection specialists to your home and quickly find the leak in your plumbing system so you — and your wallet — can rest easy.
Finding Leaks Is Our Specialty!
Dealing with a leak in your plumbing system can be extremely stressful, especially when you can't find it and don't know how to find it. That's why Service Plus Plumbing is your go-to water leak finder! We have the perfect equipment, methods, and experience to find your plumbing leak and keep your home and belongings safe from any water damage. Routine drain cleaning can help in leak prevention. Service Plus Plumbing knows exactly what it takes to find your plumbing leak. Leaving leaks to chance can cause lasting effects on you and your home such as:
Flooding that damages your home and belongings
Mildew can form and be harmful to you and your family
Erosion around your home, affecting the foundation
Extremely high water bills
To prevent these, call the Tigard water leak professionals at Service Plus Plumbing!
Up-front and honest water leak detection service!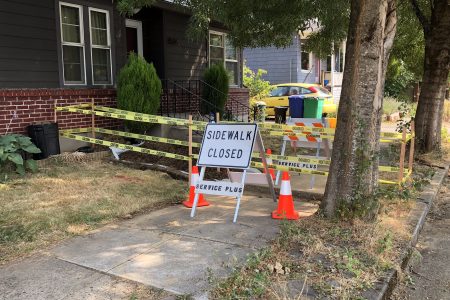 Many plumbing companies aren't up-front about their pricing and will often charge you for unnecessary services. At Service Plus Plumbing, we're proud to offer honest and competitive rates for our water leak detection services as well as fast, responsive service. We won't leave you in the dark when it comes to your water leak needs. When you choose Service Plus Plumbing, our team comes out to your Tigard home for a free estimate, and we thoroughly assess your plumbing system and look for any possible leaks. We then suggest the right service for your plumbing system, not the most expensive option. We want to make sure that your leak is fixed right the first time, leaving you with peace of mind for your home and plumbing system.
Leak Diagnosis Experts in Tigard
When it comes to finding experts in leak diagnosis and maintenance, Service Plus Plumbing is the local, reliable name that comes to mind.  With almost 20 years of experience in the industry, Service Plus Plumbing can help complete any water leak diagnosis needs for your home's plumbing system. We are Tigard's local plumbing experts! We will always provide honest and upfront answers with any diagnosis and we will make sure that you are getting a quality price for all of your water leak needs with the best service possible! Call us today and ask us about our leak-detection services!