Service Plus Plumbing Services in Tigard
When you need quality experienced plumbing services in Tigard, call the experts at Service Plus Plumbing! We proudly serve Tigard with fast, knowledgeable, and honest plumbing work. We offer a multitude of services for all of your residential plumbing needs, including:
Water Heater Repair and Replacement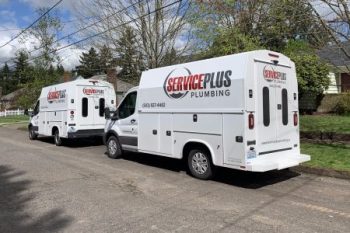 Have you noticed that you have less hot water than you're used to? Or maybe you've been noticing a puddle of water around your water heater. Either way, your water heater needs some attention. And there's no need to worry because our company services water heaters and can even handle water heater installation. We'll have you back up and running in no time. We're experts at water heaters, so you can rest assured that you're in good hands. Give us a call today, and we'll get started on the repairs!
Main Water Line Repair Replacement
Residential plumbing water lines are not built to last forever. Over time, they can become corroded, cracked, or otherwise damaged to the point where a repair is no longer an option. When this happens, the only solution is to replace the entire line. This can be a daunting prospect, but our team of experienced plumbing professionals can handle the job quickly and efficiently. We will work with you to choose a new water line made out of more durable and reliable material, and we will make sure that your new line is installed correctly the first time. With our help, you can rest assured that your home will have a safe and reliable water supply for years to come.
Leak Detection
If you think you might have a leak in your plumbing system, the best course of action is to call a professional. At Service Plus, we have years of experience in detecting leaks, and we will use our tried and tested methods to quickly pinpoint the source of the problem. We understand that leaks can be very damaging, and we will do everything we can to fix the problem as quickly as possible. We know that your time is valuable, and we will work efficiently to get the job done right. If you have a leak, don't hesitate to give us a call. We'll be happy to help. Don't leave it until it's too late – if you think you might have leaky pipes, call Service Plus today.
Pipe Repair and Repiping
The plumbing in your home is subject to a lot of wear and tear. Over time, pipes can become corroded, weakened, or cracked. When that happens, you may start to see water damage in your home, including stained ceilings, peeling paint, and mold growth. You may also begin to experience problems with your plumbing fixtures, such as low water pressure or backed-up drains. If you're dealing with any of these issues, it's time to call Service Plus Plumbing for expert plumbing repair and repiping services. We'll quickly diagnose the problem and develop a plan to get your pipes back in working order. Don't wait until your pipes break down completely – call Service Plus Plumbing today!
Plumbing Fixture Installation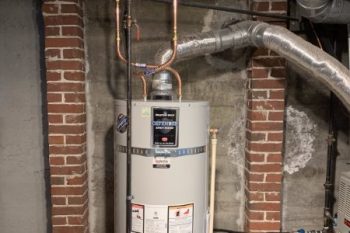 If you're in need of plumbing installation services, you've come to the right place. Our expert technicians are here to help you with a wide variety of plumbing services, big and small. We can help you install any type of plumbing fixture, from sink faucets and toilets to showers and tubs. We're here to help you get the job done right, and we'll make sure your fixtures are installed properly and functioning properly before we leave. Trust us for all your plumbing jobs – we're here to help! If you see a bathroom or kitchen remodel happening sometime in the near future, call the plumbing fixture professionals for a free estimate today!
Service Plus Plumbing is your go-to source for all your plumbing needs. We have been in business for almost 20 years, and our team of licensed plumbers has the knowledge and skills to handle any plumbing issue you may have. From fixing a leaky faucet to water heater replacement, we are here to help. We also offer a wide range of preventative maintenance services to help keep your plumbing system in top condition. So whether you need a simple repair or a complete overhaul of your plumbing, give us a call. We're always happy to help!
Free Estimates!
When you need plumbing service from professional and experienced local plumbing technicians with top-notch customer service, call Service Plus Plumbing! We offer free estimates with no trip fees, because we want to make sure that you get honest and upfront recommendations from a quality plumber that you can trust. When you need an expert to handle your plumbing emergency, call Service Plus Plumbing!
Experience that matters!
With almost 20 years of experience in the plumbing industry, we are certain that you won't find better service from other plumbing companies. Our plumbing contractors are very skilled and knowledgeable in all plumbing services and in Tigard's residential plumbing systems. As a local plumbing company, we know exactly what it takes to handle all of your Tigard plumbing needs. Let our service do the talking for us. At Service Plus Plumbing, we're plumbing experts who strive to provide only the highest quality plumbing services! Call us today for excellent care and service for your home's plumbing system!