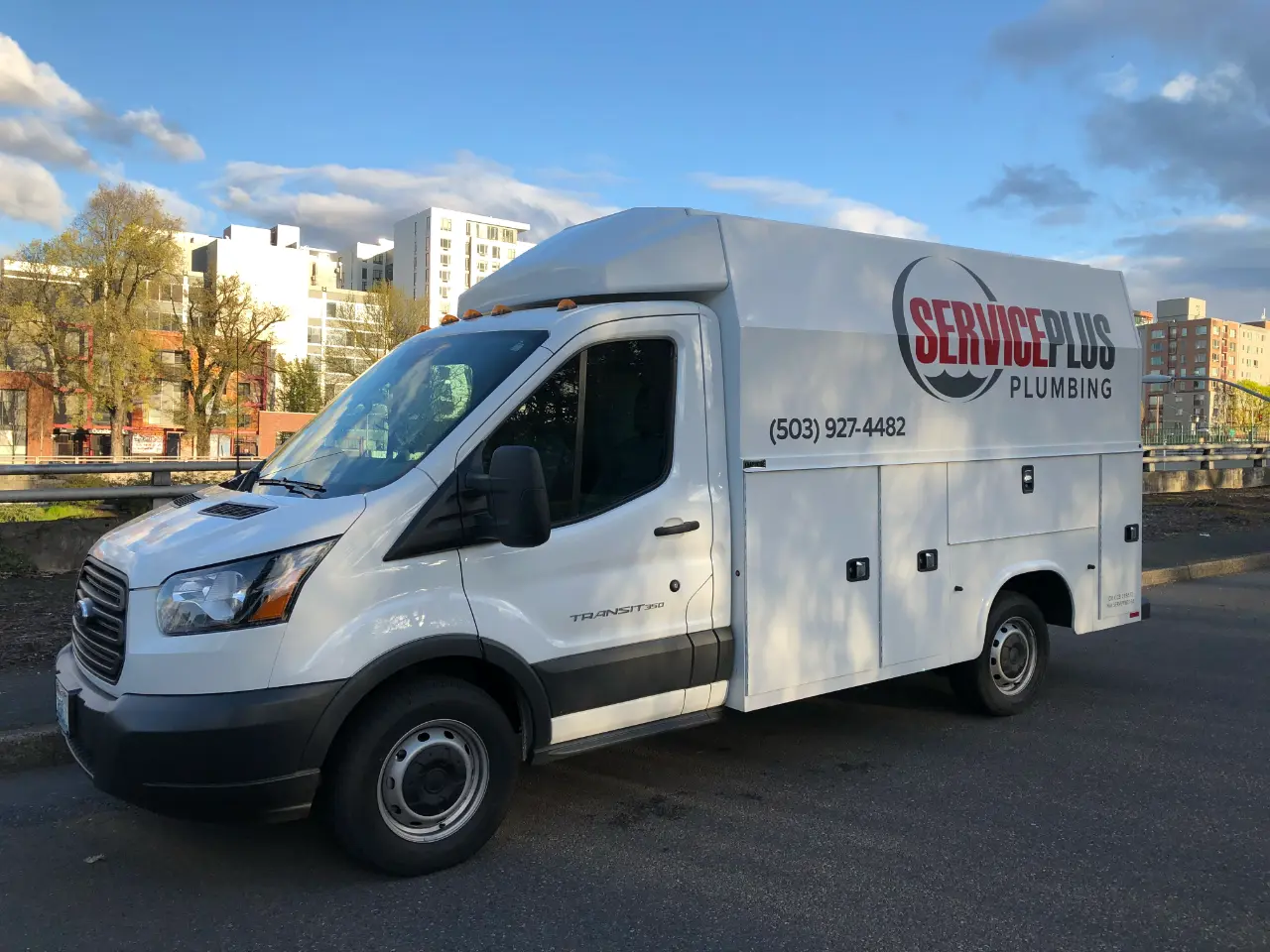 Service Plus Plumbing is your New Go-To Professional Plumber
At Service Plus Plumbing, we offer quality plumbing contractor services exclusively for your Portland home! From pipe leaks and repairs to water heater replacement and repair, we can handle all of your home's plumbing jobs. We offer same-day service on most services and free in-home estimates to determine what exactly needs to be serviced.
We Offer the Following Plumbing Services
Plumbing Contractor
Water Heater Repair
Drain Cleaning
Repipe Specialists
Leak Detection
Water Line Repair
Plumbing Services
Plumbing Repair
Plumber
We Provide Plumbing Services to the Following Areas:
Portland OR
Tigard OR
Beaverton OR
Lake Oswego OR
Check Out These 5-Star Google Reviews
"Found out our water main was leaking, called and they came out the next day. Quick estimate and a fair price. They made sure we had water service, that wasn't leaking, over the weekend and while all the work was done. We didn't have to call anyone else or lift a finger. A week later we have a better system than when we started. No garbage, no mess. These guys were quick and professional. If I have another issue or project, I will definitely hire them again."
"Very happy with the work done by Service Plus Plumbing. They were on time and professional and did a quality job replacing some old pipes. Before going with them, I got estimates from three other plumbing companies and the costs were so astronomical it didn't seem like we were on the same page. It was a relief to get a fair bid from Service Plus who didn't make it a bigger project than it needed to be. I appreciate their honesty and will definitely use their services, and recommend them, in the future."
Service Plus Can Handle All Your Plumbing Issues!
For clogged drains, either inside or outside the home, you need a professional plumber. We use Spartan drain cleaning equipment and proven methods, such as hydro-jetting. When hair, soap scum, and other grime builds up in your pipes and clogs your drains, give Service Plus Plumbing a call! When you're in need of water heater services, your first choice should be Service Plus Plumbing. We can provide top-quality water heater repair services, or get your water heater replaced quickly and accurately. Whether you are in 97220, 97250, 97252, 97213, 97216, 97230, 97218, 97215, 97233, 97212, 97211, 97232, 97266, 97214, 97236, 97206, 97024, 97227, 97251, 97256, 97254, 97253, 97204, 97209, 97202, 97030, 97217, 97201, 97205, 97086, 97239, 97222, 97210, 97221, 97060, 97219, 97015, or even 97203, we are ready to take your call.
Leave Us A Google Review