Your property's piping system is integral to its function and safety. Over time, pipes can become corroded, damaged, or simply grow old and outdated. This may spell imminent danger for your property, especially when you consciously ignore the obvious signs. You might want to consider redoing the whole water line as a solution. This post discusses tell-tale signs that your property needs repiping and when its time to call a dependable plumbing service.
Murky and Discolored Waters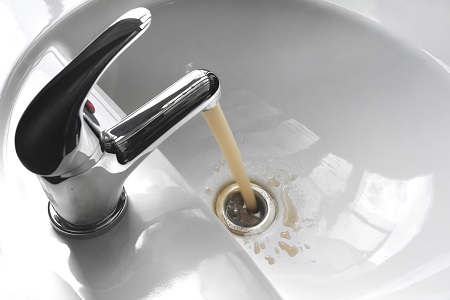 When you start noticing that the water from your taps is discolored or murky, it's a sign that your lead pipes might be rusting from the inside. This usually happens when water contains high levels of iron. Also, a burst in the pipes may allow soil and other debris into the lead pipes, causing the water to discolor. While the water may still be safe to drink, getting your piping system checked as soon as possible doesn't hurt. Ignoring this and using the same water line could lead to more serious problems in the future. It may not also be good for your health in the long run.
Frequent Leaking Pipes
Another sign that you need to replace your water line is when there are leaking pipes, no matter how small. These could be due to old age or corrosion of the drain waste vent pipes. The water line may experience bursts at several points, ensuring that the leaks won't stop despite frequent repairs. When left unchecked, these leaks can cause extensive damage to your property, not to mention waste a lot of water. When you start seeing leaks, it's best to call a professional to look at your system and determine the best course of action.
Low Water Pressure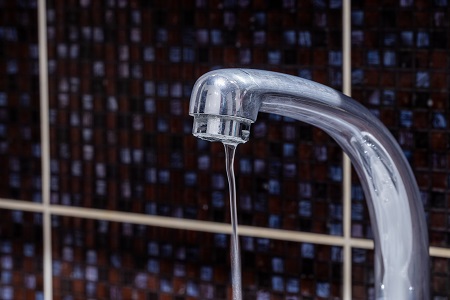 If you've been noticing that it takes forever for your faucets to fill up your bathtub or that your shower doesn't have as much power as it used to, it's because of drops in water pressure. This happens when there's already an obstruction in hot water pipes or when the water line is too old. The consequence of low water pressure to your household and daily operations is the inconvenience it brings. Imagine not being able to take a decent shower after a long day or it taking forever for the washer to finish. These are just some of the things you have to go through when you have low water pressure.
Noisy Pipes
Do you sometimes hear banging, creaking, or other strange noises coming from your lead pipes? Noisy pipes are usually caused by water hammering, which happens when there's a sudden stop in the water flow. When this occurs, the water creates a vacuum that causes the pipes to collapse. Water hammering is not only annoying, but it can also damage your plumbing system. If you hear these noises, it's best to have a plumbing professional take a look at your water line as soon as possible.
Extensive Corrosion
Newer lines are usually made from materials like galvanized steel pipes that can withstand corrosion. However, over time, they will eventually succumb to the effects of rust and wear and tear. When this happens, it's only a matter of time before your pipes start leaking or completely burst. This is something you are likely to notice on piping systems that were laid out a long time ago. For instance, if you live in an old house, the water supply pipes are probably made of iron, which is more susceptible to corrosion. As much as possible, you want to avoid having your pipes in this situation as corroded pipes rust, which will cause extensive damage to your property.
What Are the Benefits of Repiping?
Repiping has several benefits, such as the following:
It can increase the water pressure in your plumbing systems.

It can reduce the risk of leaks and water damage.

It can improve the taste and quality of your water.

It can extend the life of your plumbing pipes.

It can improve the overall value of your property.

It offers peace of mind from the frequent, costly repairs of old pipes.

It saves you money over time.
How Frequently Should I Repipe My Property?
The frequency of repiping will depend on the condition of your piping system. If it's already old or there are signs of damage, you should consider replacing the aging pipes as soon as possible. However, if your piping system is still in good condition, you can wait a few more years before doing so. It's best to consult with a professional to get an accurate assessment of your piping system. They will be able to advise you on the best course of action, depending on the condition of your pipes.
How Much Will Repiping Cost Me?
The cost of repiping will depend on several factors, such as the size of your property, the material of the pipes, and the severity of the damage. As such, it's difficult to give an estimate without knowing all these details. It's best to consult with a professional plumbing company to get an accurate cost estimate by having them look it over on your property.
Need Help Repiping? Call Service Plus Plumbing
The best homes experience few plumbing issues. Unfortunately, over time, pipes can become worn down, leading to water damage and issues with your fixtures. No homeowner should wait until the plumbing problem becomes significant – Service Plus Plumbing is here to help! Our licensed plumbers have years of experience in plumbing repair and repiping services and will quickly diagnose the issue so you can get on the path to getting your pipes back in proper working order. Don't take the risk – stop small plumbing issues now before it becomes a big headache later, and give Service Plus Plumbing a call today for quality Beaverton plumbing services!
Other plumbing services we provide:
Complete Pipe Replacement Services

Emergency Plumbing Services

Plumbing Installation

Leak Detection for Leaky Pipes

Water Heater Repair

Toilet Repair

Faucet Repair

Drain Cleaning
Why Choose Service Plus Plumbing
Financing Options

Friendly Customer Service

Prompt Response Times

Convenient Appointment Times

Plumbers with Extensive Experience
Visit our Testimonials page to see what our happy customers say about us.